Gan Sacher Park
Built in 1963, Gan Sacher was named after Harry Sacher, who was a British lawyer who was a key figure in the pre-independence state of Israel, being involved in many projects, notably the establishment of the Hebrew University of Jerusalem.
The park itself is one of the largest in Jerusalem, and plays host to a number of key events in the city's annual events calendar (see the 'Special Occasions' section below).
Popular with runners as well as groups practicing acro-yoga or getting ready for their army service, there's always someone in and around the park.
Gan Sacher Facilities
Ash Pits
There are a number of concrete containers for you to safely dispose of hot coals from your BBQs located around the park.
There are a couple of times a year when the park is filled (packed!) with locals and their barbeques - mainly on Lag B'Omer and Yom Haatzmaut.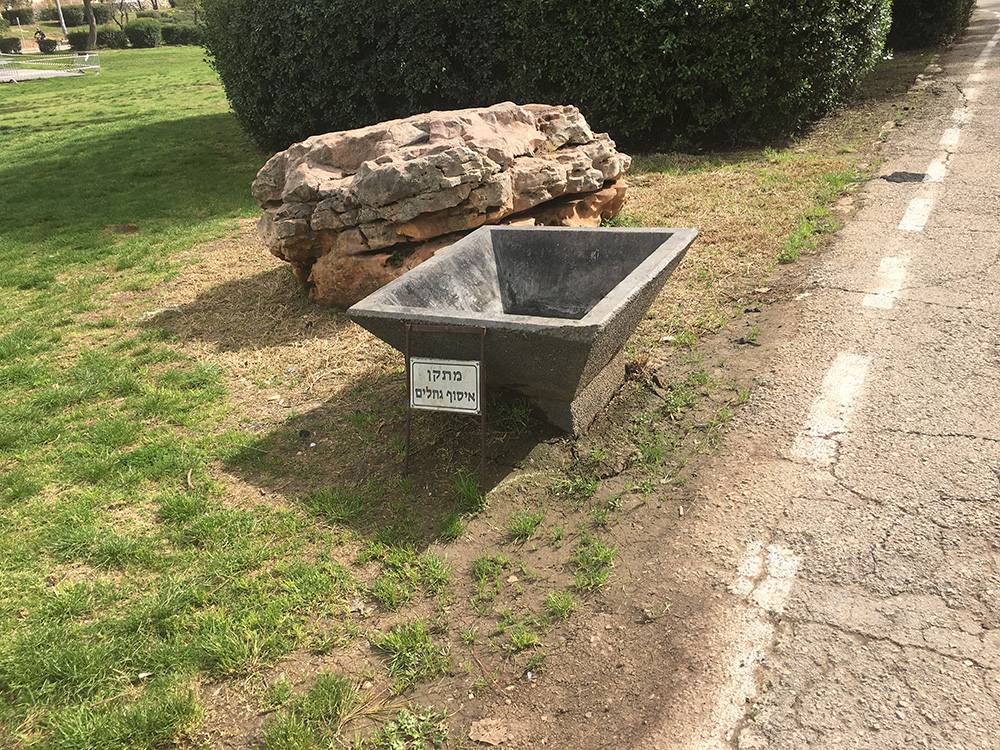 Sports Courts
Gan Sacher has a 'five-a-side' soccer pitch and a basketball court plus a small skate park.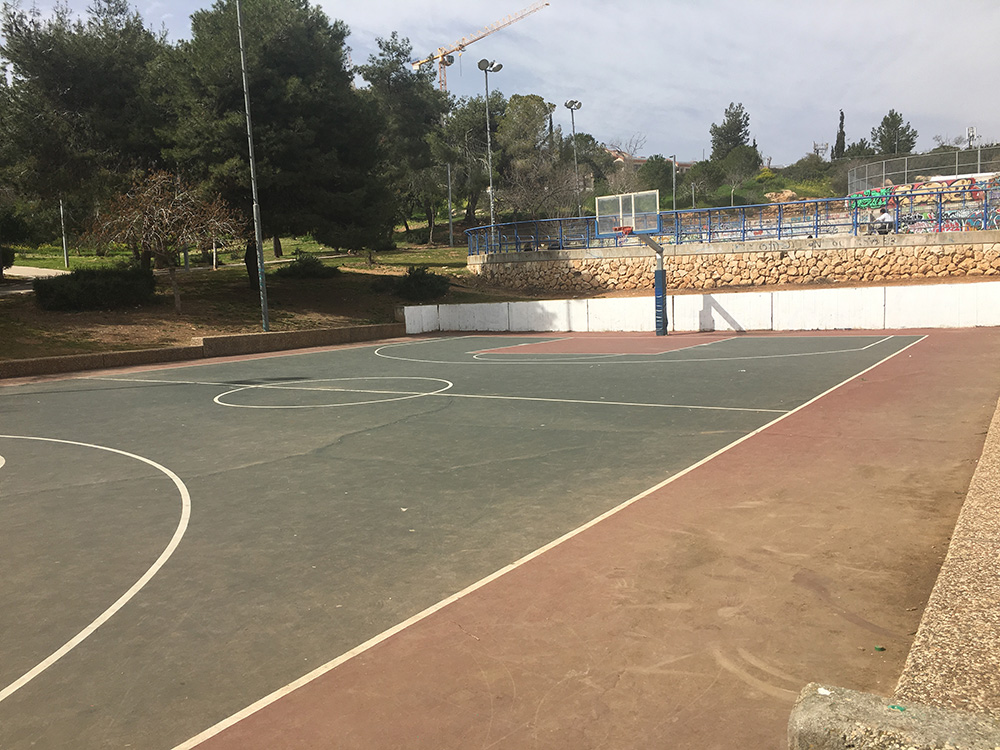 Coffee Shop
There is a cafe, with indoor and outside seating, at the "Nachlaot end" of the park. Adjacent to this an amphitheatre style seating area has been constructed.
In addition, mainly in the summer, there is also an ice-cream van to provide cold treats and drinks for those enjoying Gan Sacher park.
Exercise Park
An outdoor exercise park has been installed in the park at the side furthest from the road. There are a multitude of outdoor gym machines as well as equipment such as pull up and dip bars.
See also our blog post for a list of locations in Jerusalem with outdoor exercise parks.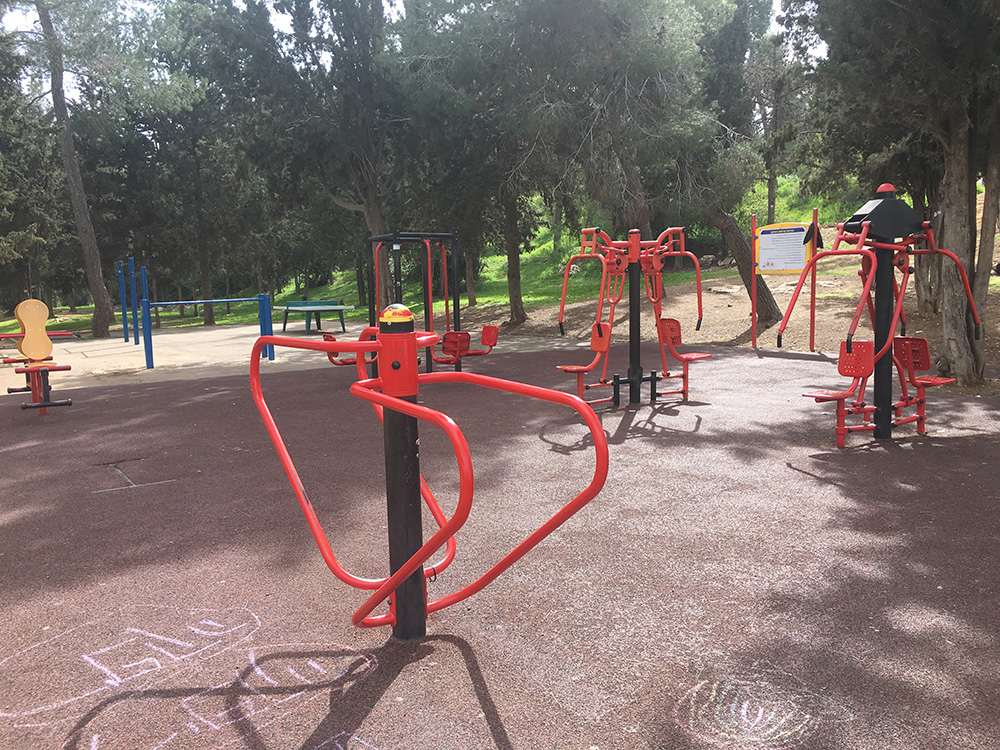 Running Track
Gan Sacher has a number of different loops for runners to choose from - the largest loop is approximately 1.5km, while the smaller loops range in length from around 400-700m each.
The park is fairly flat (for Jerusalem) and is lit at nighttime which makes running there in the early winter evenings feasible.
Water Fountains
Drinking fountains can be found in various locations within the park.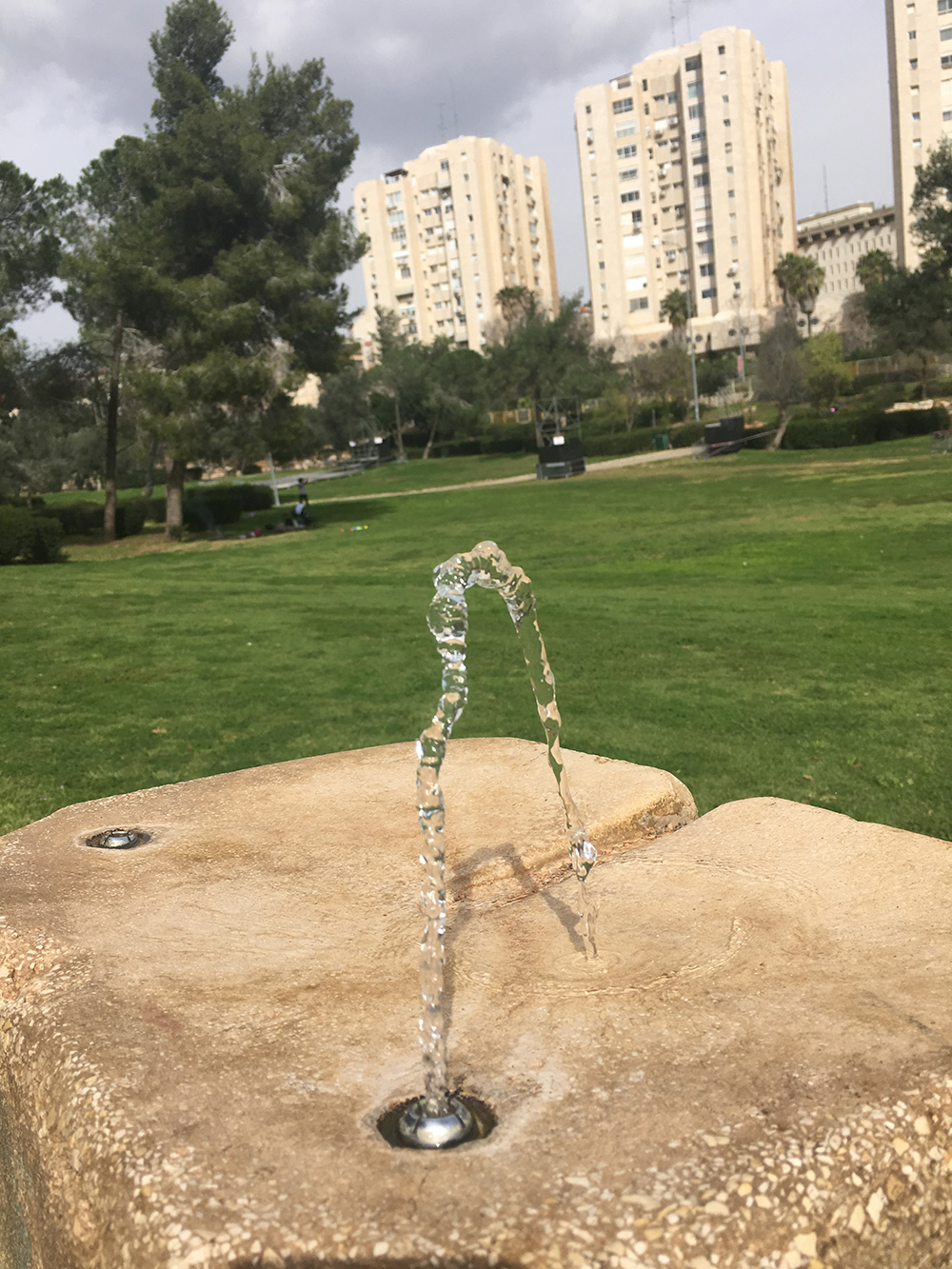 Special Occasions
The Jerusalem Marathon
Jerusalem is a very (very) hilly city. Combine that with the potential for extreme weather (either spring storms, or an early heat wave) and as a result, the Jerusalem Marathon is one of the hardest events in the annual marathon calendar.
Gan Sacher is the venue for the finish line and medal collection, with a great party atmosphere for those that have finished their races.
Click here for more information on the Jerusalem Marathon (in English).
Yom HaAtzmaut
On Israel's Independence Day, Gan Sacher turns into one big barbeque party with hundreds of Jerusalem residents claiming a spot in the park for themselves, their friends and their families to celebrate the big day.
Make sure you arrive early since almost every square meter of the park will be occupied by a group of some kind by about lunchtime.
A highlight of Yom HaAtzmaut in the park is the acrobatics show performed by the Air Force over the park itself, as part of the annual airshow over the whole country (the Air Force publishes the schedule for the shows on their website).
A flight of (usually) 4 acrobatic planes perform above your heads, which is fairly unusual since most air-shows do not allow aircraft to perform over the crowds themselves.
Yom HaStudent/Laila Lavan
Once a year, the combined student unions of the universities based in Jerusalem organise a huge concert in the park, with multiple acts and performances that continue late into the night.
Tickets are available even if you're not a student.