Teddy Park
Teddy Park, with its awesome water fountains, sits just outside the walls of the Old City of Jerusalem, next to Mamilla, Yemin Moshe and Kfar David.
The park is named for the legendary 5-term mayor of Jerusalem and founder of the Jerusalem Foundation - Teddy Kollek.
Water Fountains
The fountains are clearly the star attraction of Teddy Park. These are officially known as the Hassenfeld Fountains and comprise 256 water spouts that are fired off at different heights in time to music Las Vegas style - except that you can run through them during the show!
In the hot summer days in Jerusalem, the park is full to the brim with families taking their kids to the park to enjoy splashing around in the fountains.
The rest of the park provides a very pleasant grassy environment to sit and dry off.
Sundial
There's a large sundial installed by the entrance to the park on Paul Emile Botta Street.
Unfortunately it sits in the shade during the afternoon, so if you want to see it in action, best to head there earlier in the day.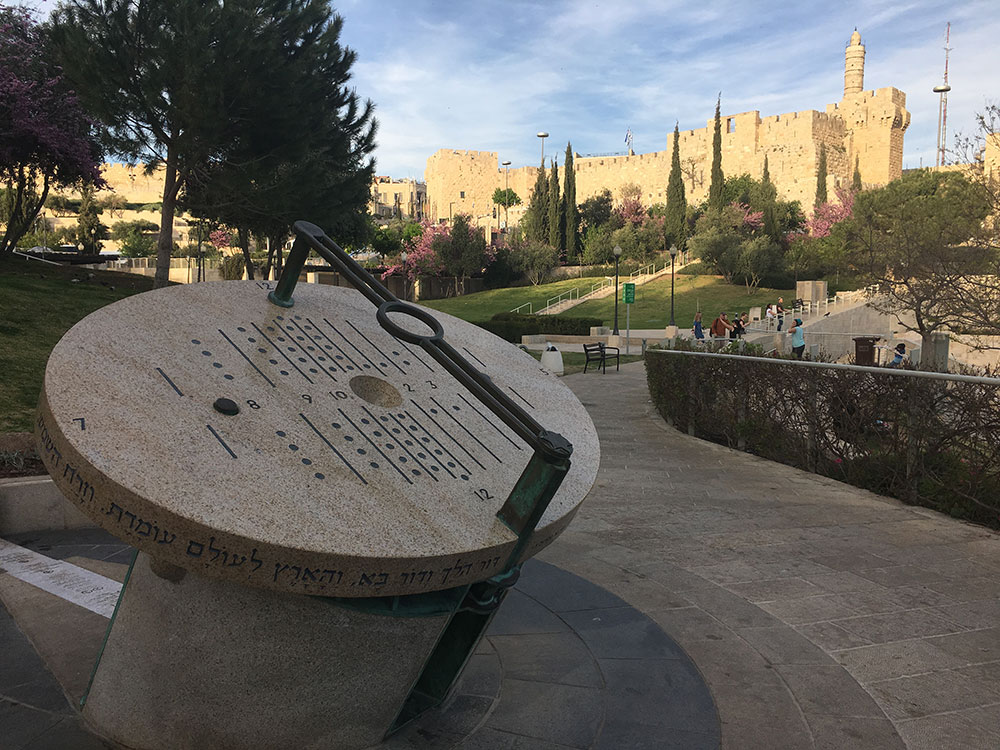 Globe Sculpture
At the 'top' of the park, there's an awesome art installation of a globe, based on the famous map showing Jerusalem as the centre of the world.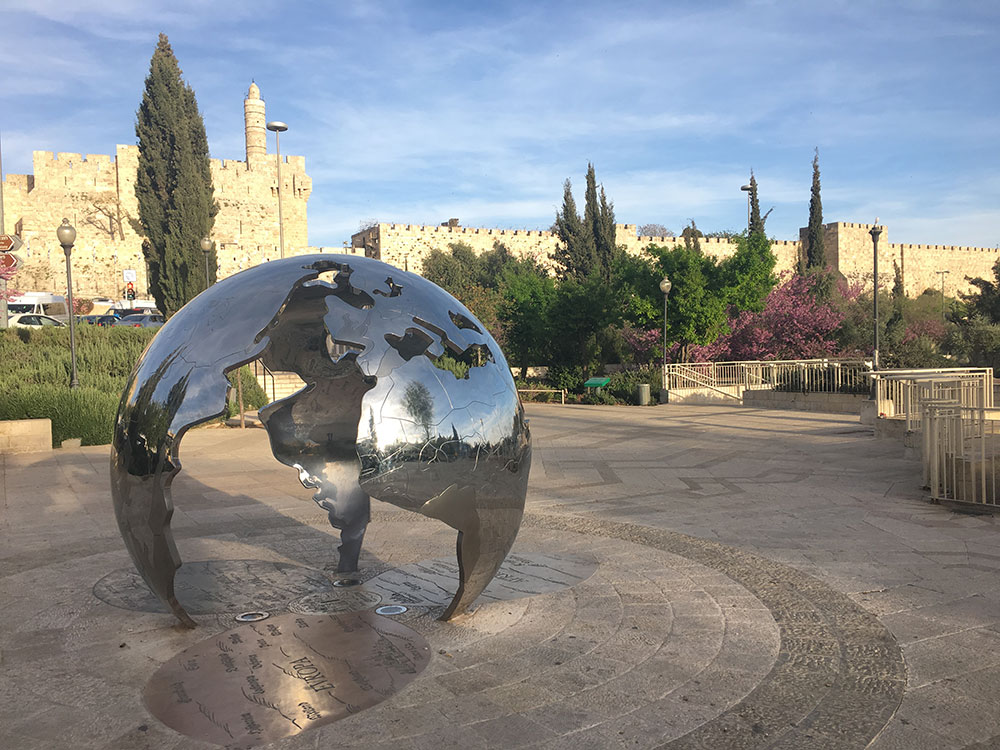 Opening Hours & Shows
Teddy Park's opening hours depend on the season, with longer opening times in the summer than the winter. Generally, the times are 7am-9pm in the winter, and 7am-11pm in the summer.
The water fountain shows are at 2 hour intervals during the day, usually starting at 11am and finishing at 5pm and hourly at night time from 8pm until the park closes.
For up to date information about the opening and closing times and times of the water displays, visit the official Facebook page of the park: https://www.facebook.com/teddyparkjerusalem/